Smoked Beef
Hardwood pellets with herbs & spices.  100% hardwood pellets
Description
Hardwood pellets with herbs & spices.  100% hardwood pellets
You might like these
int(37190)
For your favorite fish, cover fish with our seasoning all over, grill, bake or pan fry to perfection. Serve with fresh slices of lemon and side dishes of choice. Our Fish and Seafood seasoning is also great for all of your crab, shrimp or lobster boils. Great used in your favorite crab cake recipe. Try it also sprinkled on your potatoes before cooking, or as a seasoning for chicken. 27g/.95 oz  
int(44478)
Homemade Pizza in the oven or on the BBQ is unbeatable especially baked and served on our 12″ Cast Iron Griddle. What a way to treat your friends and family !
int(37135)
Pasta Sauce Trio. Authentic, great tasting, homemade pasta sauces with all flavor, Arrabiata, Alfredo & Marinara. 59g/2.08 oz  
int(36970)
Market fresh vegetables, lightly coated with olive oil then sprinkled with our seasonings make a wonderful healthy and tasty change from Burgers and Hot Dogs.  
int(11690)
S'Mores Dip Kit with 6.3 inch (16 cm) cast iron skillet filled with all the Chocolate morsels and small marshmallows to make a complete S'Mores Dip to enjoy and share. Just layer the Chocolate morsels in the bottom of the skillet, add a little cream, top with marshmallows heat and share, serve with graham crackers to dip and enjoy. Cast Iron Skillet can be used on the campfire, BBQ or in the oven. 155 g (5.5 oz)
int(36961)
Using our spice blends try serving up a pot of Chili for the whole gang, easy to prepare in advance, them heat and serve from the grill.  
int(36934)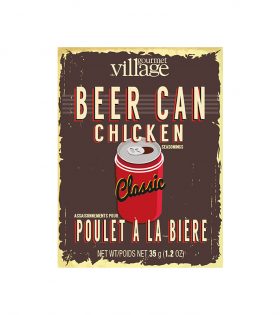 Classic slightly spicy taste a perfect balance of taste. A great way to get that moist, seasoned chicken, you''ll never want to cook a chicken any other way. 35g/1.2oz  
int(36953)
Heat up the skillet and make Chicken Fajitas,  make fresh at home, our recipe rivals that of your local Mexican restaurant. 28g/1oz  
int(46102)
int(37154)