View cart
"Cast Iron Retro Fajita Kit" has been added to your cart.
Smoked Pork
Hardwood pellets with herbs & spices.  100% hardwood pellets
Description
Hardwood pellets with herbs & spices.  100% hardwood pellets
You might like these
int(46630)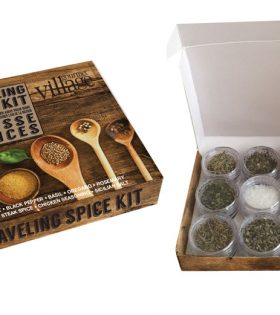 9 varieties : Thyme, Basil, Oregano, Salt, Ground Pepper, Curry Powder, Paprika, BBQ seasoning, Cajun Seasoning.
int(36930)
The perfect blend of Garlic, Herbs & Spices. Homemade Burgers are so much more tasty with our Burger Seasonings. 14g/0.5oz  
int(36977)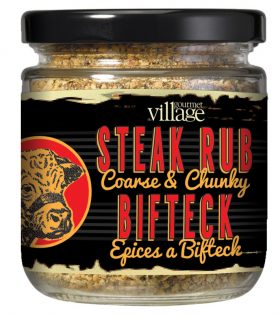 Cracked Black peppercorns, whole mustard seeds, flakes of Onion and Garlic,one of our origional classic blends, rub it on your finest steak. Grill & Enjoy. 180g/6.3oz  
int(36953)
Heat up the skillet and make Chicken Fajitas,  make fresh at home, our recipe rivals that of your local Mexican restaurant. 28g/1oz  
int(37009)
A unique blend of "Herbs & Spices" to easily create your own, homemade Arrabiata Pasta sauce, full of flavor. 15g/0.53 oz  
int(37135)
Pasta Sauce Trio. Authentic, great tasting, homemade pasta sauces with all flavor, Arrabiata, Alfredo & Marinara. 59g/2.08 oz  
int(44504)
Our Caesar Salad dressing mix is one of the easiest homemade dressings you can find, it is a robust and zesty dressing that will keep you coming back for more. Serves 10 portions.          22g / .8 oz  
int(36998)
A full flavored blend of oregano and other Mediterranean herbs to enhance your Salad. Serves 8 portions. 18g / .6 oz  
int(51681)
Pineapple Coconut Mojito. Makes 3 servings. 105 g (3.70 OZ). Shake things up with a Mojito, actually muddle things up with a Mojito… Mojito's made so easy with our mixes and recipes, a little White Rum, some ice and Club Soda together with our mixes. Simple and delicious. Packaged in our original sealed pouches storage should be in cool (< 21 C or 70 F), dry (< 60% r.h.) to provide a minimum shelf life without appreciable loss of flavour or functional characteristics.