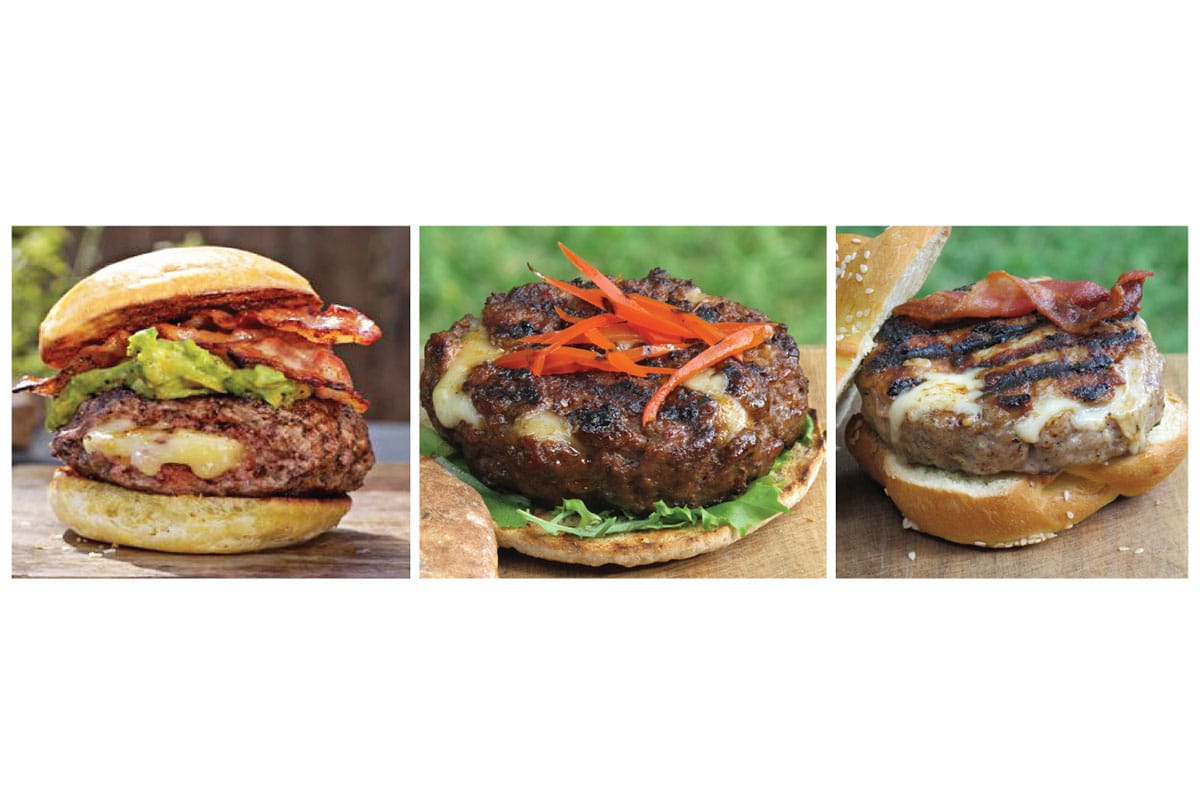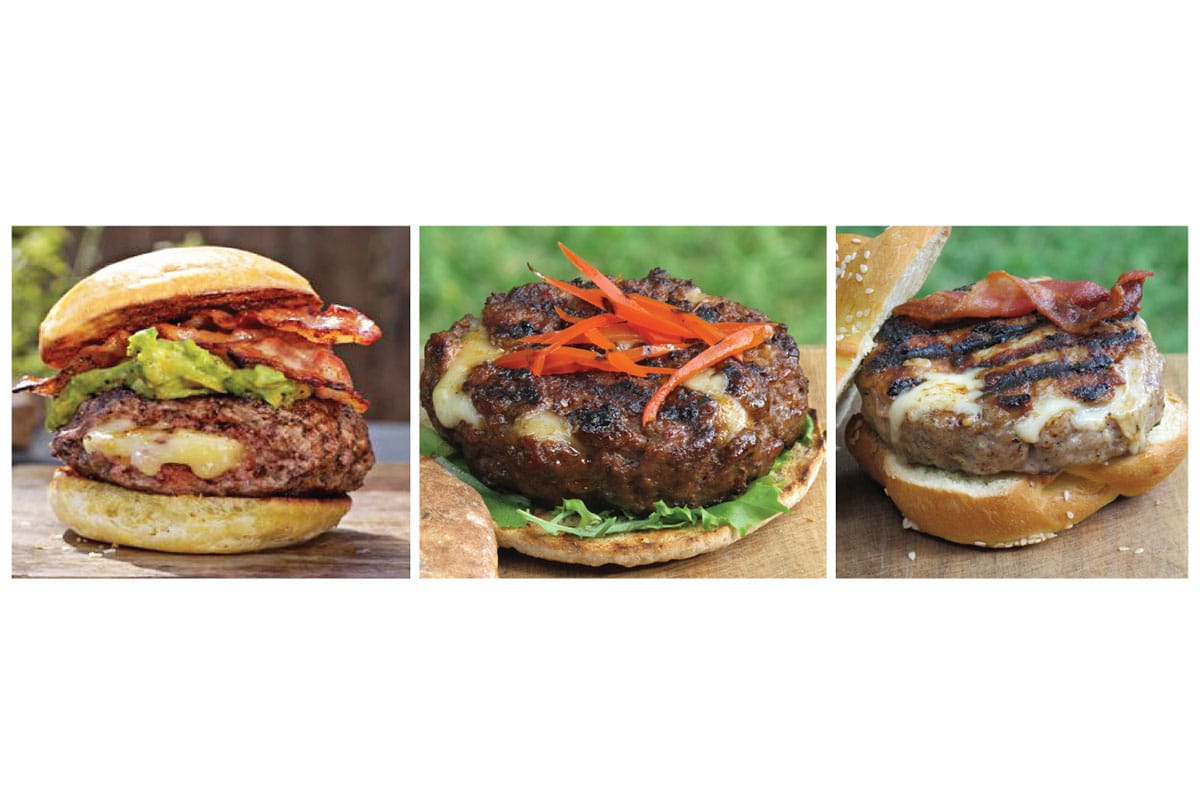 Cheese Stuffed Burgers
April 24, 2017
The extra flavour of a stuffed Burger is worth the extra effort. You choose your favourite fillings.
Prep: 5 mins
Cook: 5 mins
Yields: 6 Burgers
Directions
1In a large bowl, mix the ground meat with the POUCH OF SEASONINGS & the steak or BBQ sauce.
2Divide into 6 equal portions. Pat one meat portion (keeping about 1/4 of this meat portion aside for sealing the cavity) into a Gourmet du Village Burger Press and make a cavity in the patty. (Or shape a burger into a small cup, by hand).
3Fill the cavity with 1/4 cup of the cubed cheese.
4Seal the patty with the reserved meat and press into a neat burger patty. Repeat with the next five portions.
5Cook each burger 5 to 8 minutes per side until well cooked (test for doneness).
6Serve on a toasted bun.
TRY THESE OTHER DELICIOUS IDEAS FOR STUFFING YOUR BURGER:
1Chopped bacon, cubed cheddar.
2Thinly sliced mushrooms & onion, grated cheese.
3Gourmet du Village Cranberry Orange Topping For Your Cheese, shredded sharp cheddar cheese.
4Gourmet du Village Sweet Onion Topping For Your Cheese, shredded mozzarella, crumbled blue cheese.
5Gourmet du Village Apricot & Jalapeno Topping For Your Cheese, shredded monterey jack cheese.