Charitable Giving
We believe supporting our 'Community' a true 'VILLAGE' is a priority, the place that has supported us over the years, a place our employees and families call home.
We also believe that our 'Community' encompasses our customers and loyal supporters, on special occasions and milestones we support specific National and International campaigns.
The largest requests we receive are for gift baskets for local charitable events and occasions, for these our priorities are:
Our gift giving budget is firstly prioritised for 'Local', meaning our immediate community, not for profit, charitable organisations and causes which support children or youth.
We support local religious organisations and churches
We support local seniors organisations
We maintain our emphasis on groups and organisations not individual sponsorships to ensure that our limited funds assist the greatest number of individuals.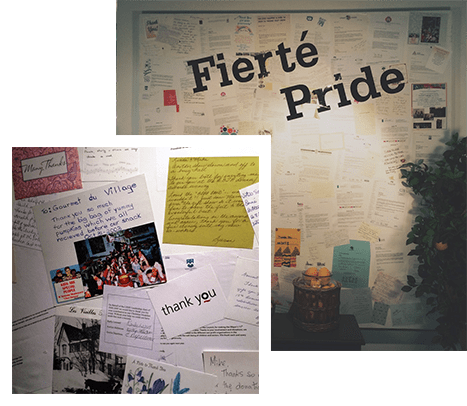 A poster made from some of the thank
you notes we are so pleased to receive.

SOME OF THE FINE ORGANISATIONS WE ARE PROUD TO SUPPORT IN OUR COMMUNITY AND BEYOND :
Municipality of Morin Heights
---
Canada Day Celebrations
we have been a charter sponsor of this event for many years attracting thousands to our Village, to celebrate Canada Day July 1st annually
---
Cross Country Loppet (race)
Morin Heights prides itself as being the Cross Country Capital of our region, skiing is what brought the first vacationers here in the early 1900's
Morin Heights Scouts, Trinity Church Morin Heights, Eglise Ste Eugene
---
The Laurentians
Maison Emmanuel
a residential school and work community for challenged children and youth who depend entirely on public support.
---
Garde Manger
a wonderful organisation who operate a food bank and other support activities for those less fortunate in our area.
---
Laurentian Ski Museum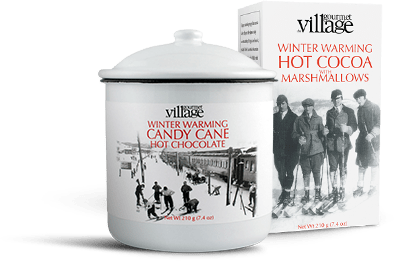 this new museum was created by local efforts to give a home for the heritage of skiing in this area one of the first in Nth. America. We created a special series of packages of Hot Chocolate, with a percentage of sales going to support this fledgling organisation.
---
National
Canadian Breast Cancer Foundation
For our 25th anniversary we created a special package of Hot Chocolate and raised $25,000 for this worthwhile cause.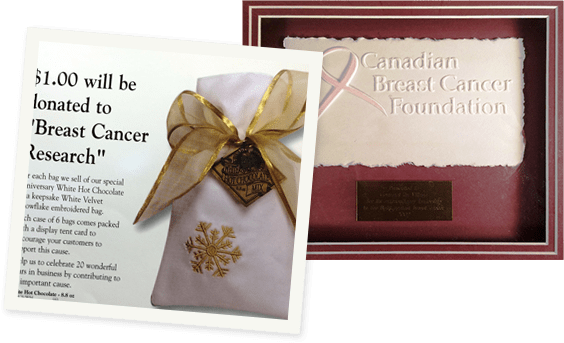 ---
Medicins Sans Frontiere
for our 30th anniversary we focused our fundraising on this international organisation that does so much good for refugees and those in war-torn regions of the world.