View cart
"Spicy French Fries Seasoning" has been added to your cart.
Burger Clamshell Box
Burger Clamshell Box. 12 per pack.
Description
Burger Clamshell Box. 12 per pack.
You might like these
int(11690)
S'Mores Dip Kit with 6.3 inch (16 cm) cast iron skillet filled with all the Chocolate morsels and small marshmallows to make a complete S'Mores Dip to enjoy and share. Just layer the Chocolate morsels in the bottom of the skillet, add a little cream, top with marshmallows heat and share, serve with graham crackers to dip and enjoy. Cast Iron Skillet can be used on the campfire, BBQ or in the oven. 155 g (5.5 oz)
int(46090)
int(36961)
Using our spice blends try serving up a pot of Chili for the whole gang, easy to prepare in advance, them heat and serve from the grill.  
int(36973)
Features recipes for Spicy Fries and Spicy BBQ Potatoes. Easy to make with our 'all natural' blend of Herbs & Spices. 28g/1oz  
int(36934)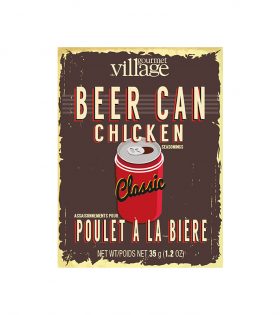 Classic slightly spicy taste a perfect balance of taste. A great way to get that moist, seasoned chicken, you''ll never want to cook a chicken any other way. 35g/1.2oz  
int(46630)
9 varieties : Thyme, Basil, Oregano, Salt, Ground Pepper, Curry Powder, Paprika, BBQ seasoning, Cajun Seasoning.
int(37001)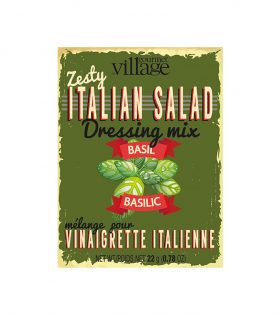 We make it easy to make homemade with our delicious blend of seasonings for a delicious Italian salad dressing that you will be proud to serve to your family and friends. 22g/.78 oz  
int(36957)
The best Fajitas are made with our seasonings on a cast iron Fajita skillet, our blend of seasonings adds all the taste and heat to your Chicken, Steak or Shrimp, 28g/1oz  
int(37009)
A unique blend of "Herbs & Spices" to easily create your own, homemade Arrabiata Pasta sauce, full of flavor. 15g/0.53 oz  
int(36981)