Apple Spice Pancake Mix
Yield 8 pancakes per cup. Full pouch makes 24 pancakes
Description
Yield 8 pancakes per cup. Full pouch makes 24 pancakes
Ingredients:
Ingredients: Wheat flour unbleached, Oat flour, Corn flour, Whey powder, Sugar, Apple diced unbleached, Baking Powder, Sea salt, Cinnamon, Nutmeg. .

Allergen Info:
Contains Wheat

Prepared in Canada
Apple Spice Pancake Mix
What you Need:
Mix & stir until well blended 1 cup (250ml) of pancake mix to 1 cup (250ml) of water.
Pour batter on a hot, lightly oiled griddle.
Turn when pancake edge is dry. Cook until golden brown. Turn only once. If desired, one egg may be added, reduce water to ¾ cup (175ml) for every cup of pancake mix.

For Waffles: add 1 tbsp (15ml) of melted butter and prepare as directed for waffle iron.
You might like these
int(44307)
Ceramic Apple Baker along with our special topping, spices and brown sugar. Core your apples, fill with our spices, bake and enjoy! Makes 10 baked apples.
int(11708)
NO BAKE CHEESECAKE Just add cream cheese and whipped topping to our mix, fill a pre-made graham cracker pie crust, chill and enjoy 200 g / 7 OZ
int(44284)
For some delicious homemade tasting chocolate brownies, all you need to do is add an egg, some water and oil (or butter) and bake for 25 – 30 minutes. Everyone will think you have the best homemade brownies ever and you'll never have to reveal your secret! 17 oz/400g
int(11693)
Includes Mug & Cake Mix with sprikles…Easy to prepare, just add an egg, water & oil, then follow our simple instructions. Pop it in the microwave for a minute for a piping hot cake in a mug. 200g/7oz
int(44294)
Yields 8 x 4" waffles or 8 pancakes per cup of mix. Full pouch makes 24 x 4" waffles OR 24 pancakes.
int(11705)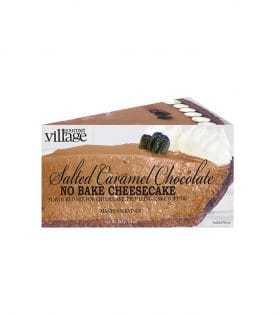 NO BAKE CHEESECAKE Just add cream cheese and whipped topping to our mix, fill a pre-made graham cracker pie crust, chill and enjoy. 210 g (7.4 oz)
int(11694)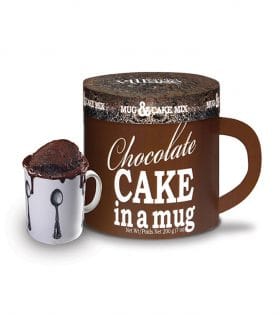 Includes Mug & Cake Mix Easy to prepare, just add an egg, water & oil, then follow our simple instructions. Pop it in the microwave for a minute for a piping hot cake in a mug. 200g/7oz
int(48956)
Pumpkin Cake in A Mug. Includes Mug & Cake Mix Easy to prepare, just add an egg, water & oil, then follow our simple instructions. Pop it in the microwave for a minute…
int(11700)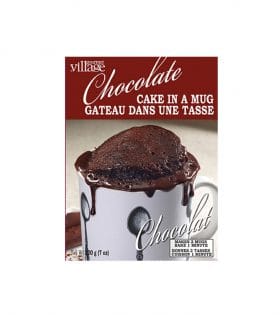 Cake in a mug mix. Easy to prepare, just add an egg, water & oil, then follow our simple instructions, pop it in the microwave for a piping hot cake in a mug. 200g/7oz
int(11698)
Includes Mug & Cake Mix Easy to prepare, just add an egg, water & oil, then follow our simple instructions. Pop it in the microwave for a minute for a piping hot cake in a mug. 200g/7oz