View cart
"S'Mores Dip Kit & Cast Iron Skillet – Heat sensitive" has been added to your cart.
Description
Popcorn Tub. 12 per pack
You might like these
int(36998)
A full flavored blend of oregano and other Mediterranean herbs to enhance your Salad. Serves 8 portions. 18g / .6 oz  
int(51644)
Delicious on freshly popped corn tossed with a little melted butter, or sprinkle on freshly boiled corn on the cob with butter. Also delicious with corn that has been roasted directly on the BBQ or in the oven. 22g/0.8oz
int(36981)
One of our best seasonings in a re-closable jar. A perfect blend of whole cracked black peppercorns sweetened with maple sugar. A versatile blend for the Grill, the Barbecue anytime. 160g/5.6oz  
int(64626)
Light yellow flakes of natural sea salt and lemon, a natural finishing touch for your fish and seafood dishes, salad, even try it as a rimmer with your cocktails. Each case comes with 6 FREE pinch of salt, bamboo serving spoons. 60g (2.1oz)
int(37001)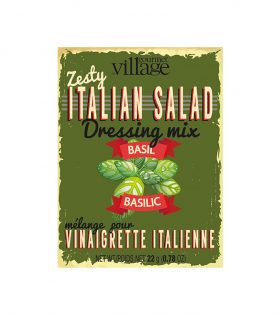 We make it easy to make homemade with our delicious blend of seasonings for a delicious Italian salad dressing that you will be proud to serve to your family and friends. 22g/.78 oz  
int(11684)
What a treat a Waffle Cone filled with 'Ooey Gooey' melted marshmallows, chocolate chips, Berry Jellies. Add your choice of extra fruits or candies if you wish, 180g/6.3oz
int(36973)
Features recipes for Spicy Fries and Spicy BBQ Potatoes. Easy to make with our 'all natural' blend of Herbs & Spices. 28g/1oz  
int(37005)
Market fresh vegetables, lightly coated with olive oil then sprinkled with our seasonings make a wonderful healthy and tasty change from Burgers and Hot Dogs.  
int(46102)