HOT CHOCOLATE BAR
GREAT TO SHARE WITH FAMILY AND FRIENDS


Creamy Hot cocoa
Its warming, comforting, it makes the house smell great, its good for the soul.
If you are looking for something a bit more special or fun to add to a family gathering, a Thanksgiving dinner, instead of dessert. If you are a 'Pinterest' person there are many suggestions of layouts, designs, graphics you can refer to.
DIY HOT CHOCOLATE BAR
Choose 2 or 3 of your favourite Gourmet du Village Hot Chocolate blends;
-The first; you must have a basic Hot Chocolate so our Double Truffle should be your first choice,
-Your second should be a White or a Mint Hot Chocolate, different colour, different taste.
-The third could be any of your favourite flavours, there are so many to choose from!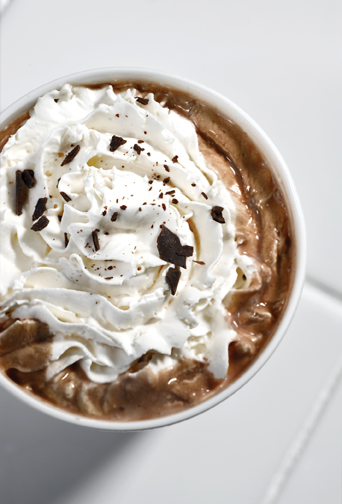 Add toppings and special extras;
-Marshmallows regular size or mini are a must, try toasting them for an even more special taste treat.
-Chocolate chips
-Caramel or Chocolate Sauce
-Toffee bits
-Cookies for dipping or crumbling on top
-Finely chopped nuts
-Chocolate, powder, icing sugar, ground cinnamon or sprinkles to decorate the top
-Whipped Cream
-Pretty Straws or Spoons
-Candy Canes or Chocolate sticks for stirrers
-Real Mugs or deposable if you want less clean up
If it is an adult party add Baileys or other liqueurs
Create some special drinks: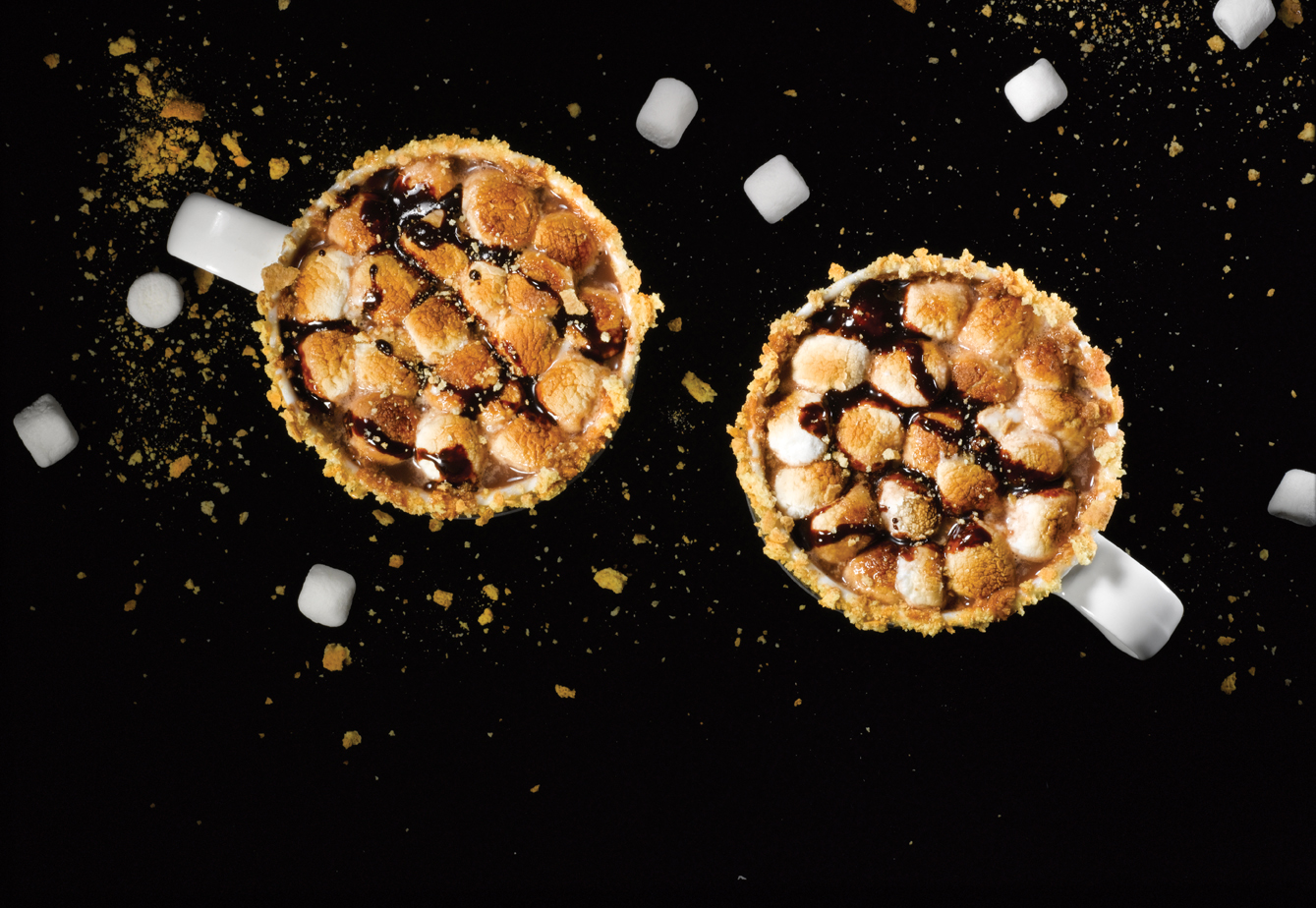 Snowflake Cocoa; add whipped cream on top of  White Hot Chocolate try adding some white chocolate chips.
Frosty Mint; take our Candy Cane Hot Chocolate, mix with milk instead of water, top with whipped Cream and sprinkle broken candy cane bits on top.
Mug full of Marshmallows; remember how as a child you loved to see how many marshmallows you could squeeze into the top of your mug of Hot cocoa, before it began to run down the sides of the mug so just do it, Hot Cocoa brings out the child in all of us.
Stencil the top; Use our stainless stencils to decorate the top of your Hot chocolate with cocoa or icing sugar.
Spicy Hot Chocolate; for a spicy flare add a pinch of cinnamon and cayenne pepper
Be adventurous; add a shot of Espresso coffee to your favourite Hot Chocolate, add a splash of Baileys as you sit by the fire. A shot of Kahlua with mini marshmallows and melted salted caramels on top. Add a shot of Peppermint Schnapps to our Candy Cane Hot Chocolate, sprinkle broken Candy Cane bits on top.