LOOK BEHIND THE HOLIDAY 2017 COLLECTION
THE BIGGEST SEASON OF THE YEAR



A conversation with Mike Tott co-founder of Gourmet du Village and still our 'Creative Director'.
We begin the process of creating new products and packaging more than a year in advance, in the fall, 15 or so months in advance we go out making store checks to see what's out there, what's trending, what's selling, we travel in Canada, the USA and Europe, over recent years these have included London, Paris, Barcelona, Vienna and Edinburgh, some of the European Christmas markets are treasures for ideas and styles. Another very important tool for trends and what consumers are enjoying is Pinterest, 'this is a daily tool for me' quotes Mike who has 1000's of pins on his personal pages all around the themes of Gourmet du Village. Then its into the studio to create preliminary concept sheets, to test ideas, to try get something down on paper to share and discuss, we prepare new product lists sitting down with our Marketing and Sales teams to get their feedback and input.
THE WALL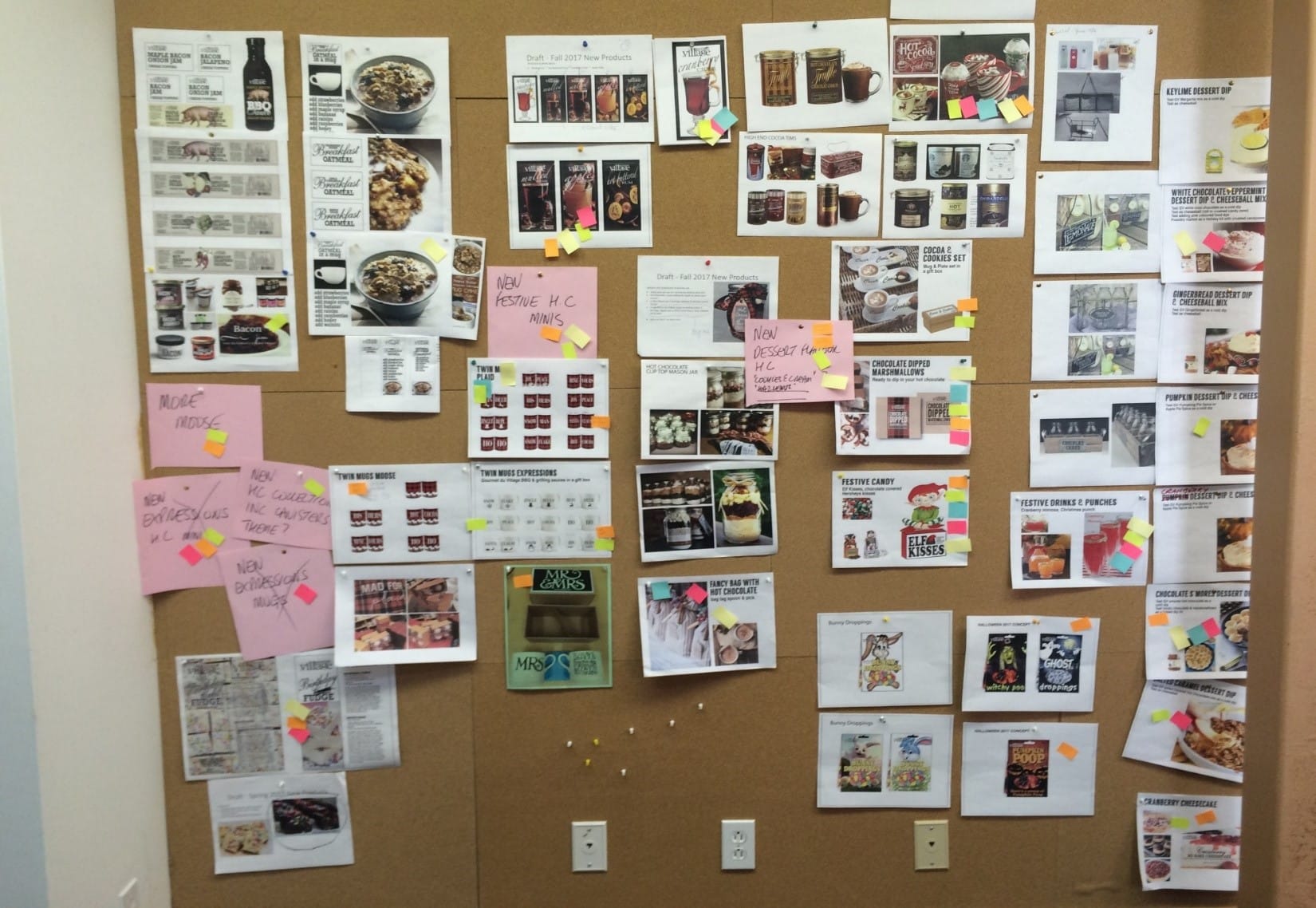 A concept can be as simple as a new variety of dip, a new packaging idea, a whole new collection or theme, a complete new direction, everything starts with a name and a graphic. We pin these concept sheets up on 'The Wall' and invite our marketing and sales team to join us and vote. Each person has colour stickers to attach to their 'Likes'. Then we discuss and argue it's a great team effort.
Those that make the cut are shared with our R&D team to begin working on the recipes and our operations team to work with their suppliers, to source new items, new packaging solutions.
At the same time we begin work on the new catalogue, existing products which are being carried forward are the first to be added page by page into a blank catalogue format, then we add the concepts an start to formulate our themes.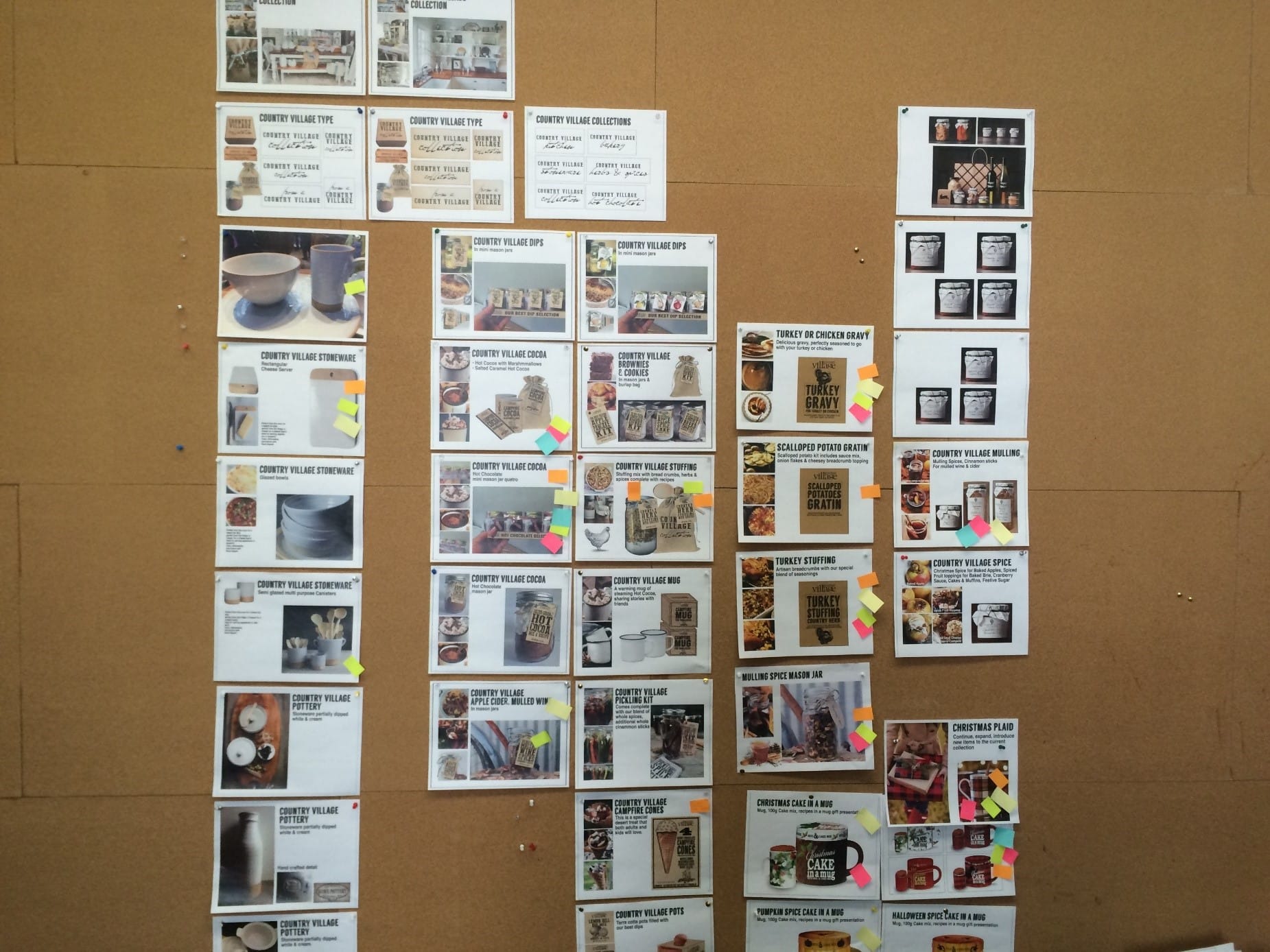 All of this gets to quite an advanced stage before the Christmas break, the designs for the catalogue are taking shape.
The first weeks of the New Year are a flurry of activity in our art department, the task is to get a catalogue as close to finished as possible to share with our whole sales team including the road reps at our Canadian sales meeting in Toronto at the end of January.
That is the final cut, by then we are close to being set for supplies, design, costings and present the Holiday collection to the reps. Yes there are some surprises, some good 'discussions' they share with us first hand the opinions of our customers, store owners, not everything gets through this cut and even some new ideas get added which drives our Operations department crazy, you can imagine.
Once we reach the beginning of February it is all go to get the catalogue finished, products fine tuned taste tested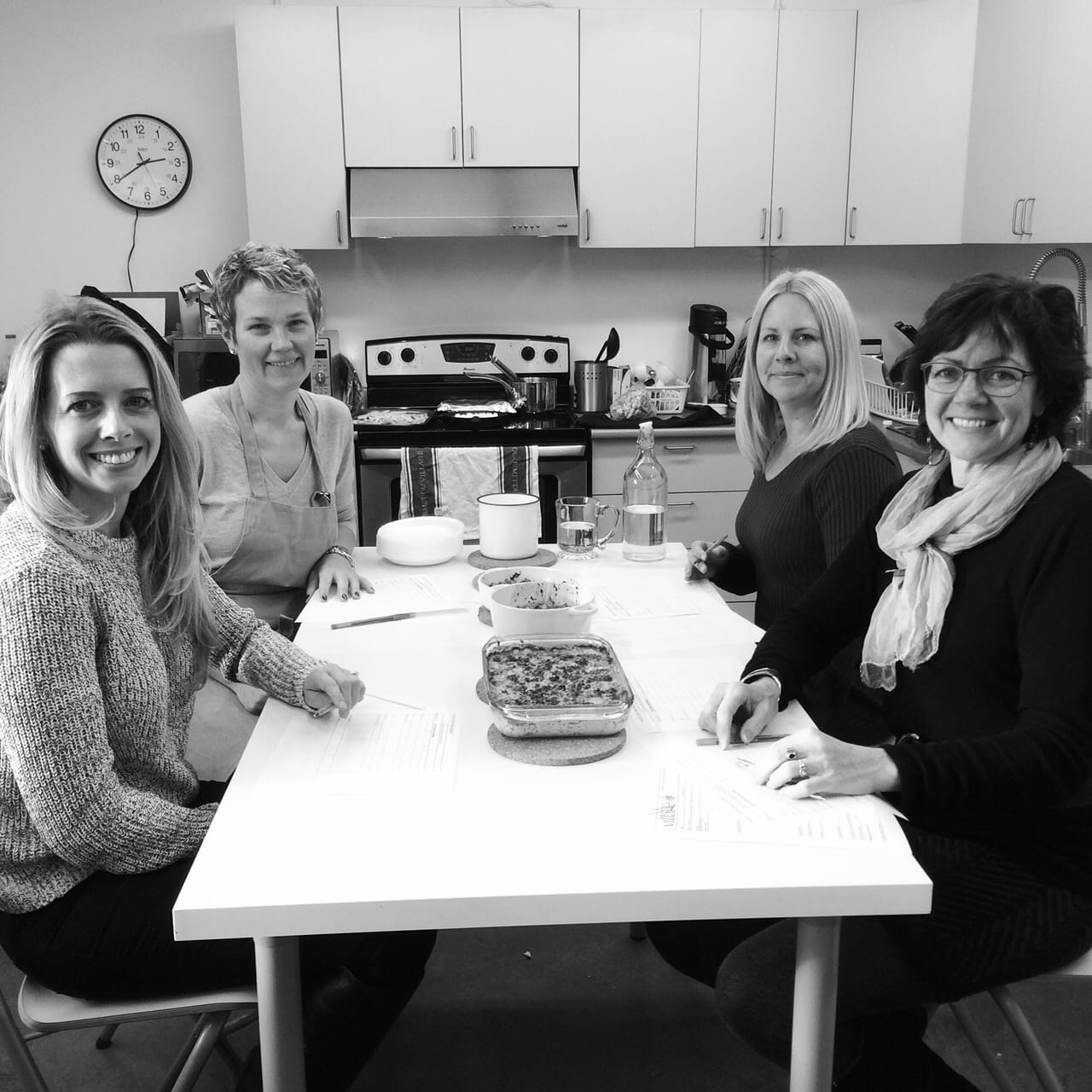 By mid February we are into final photography for the catalogue, which means all the packaging designs have to be final, mocked up and ready to go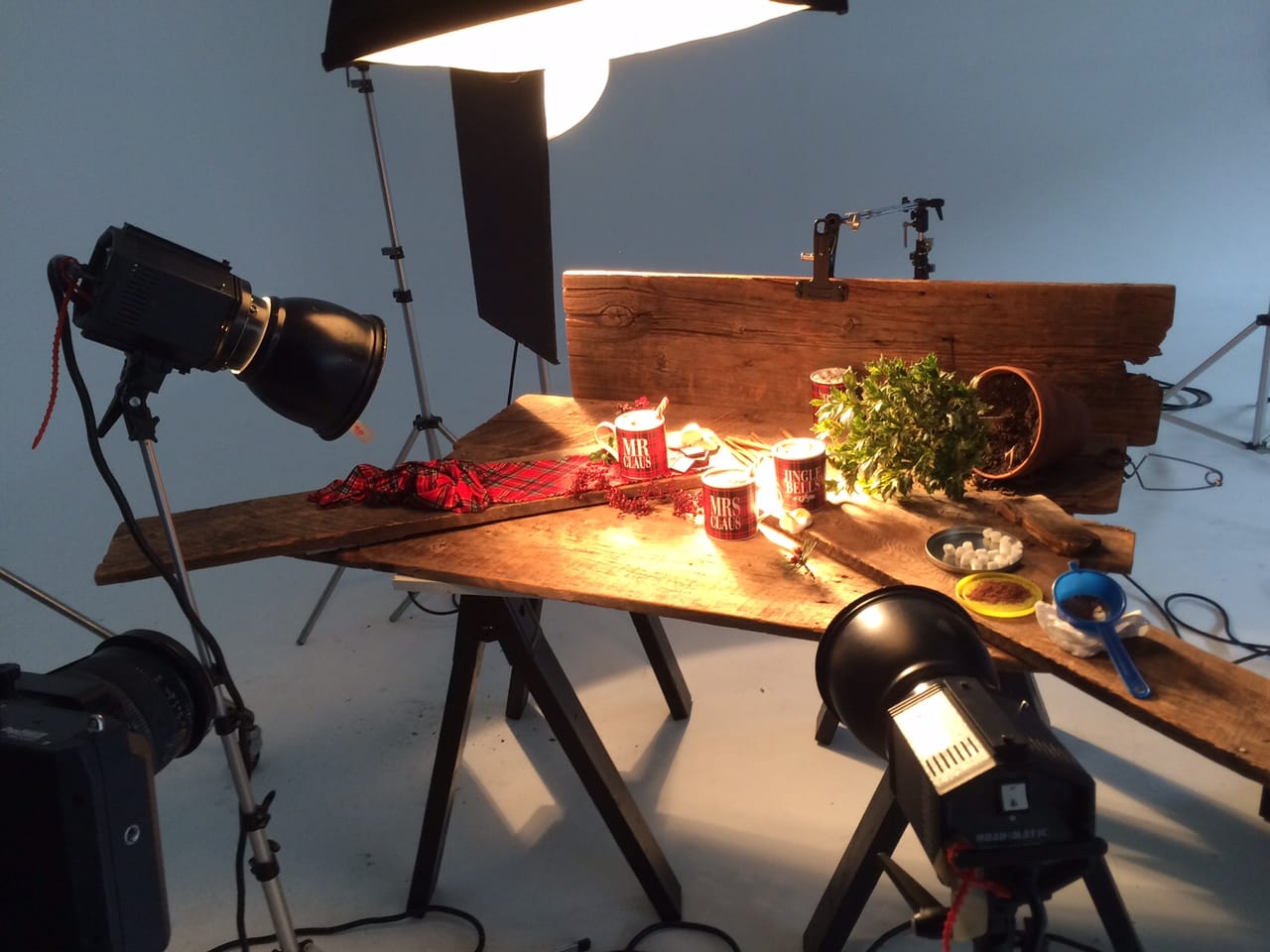 Photography is one of the really fun parts of the creative process bringing those initial simple concepts to life.
At the same time the process of translation of all our packaging copy and catalogue copy is in process.